Colonial Towing Home Slider
Marine Fuel Bunkering Service
Colonial Towing, Inc. specializes in providing bunkering services in the ports of Savannah, GA and Charleston, SC.
As a subsidiary of Colonial Group, Inc., Colonial Towing partners with Colonial Oil Industries, Inc. to safely deliver the highest quality marine grade fuels at competitive prices.
Dedicated to Creating Customer Value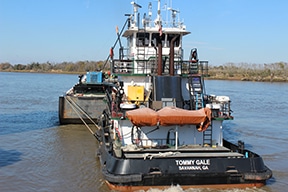 Our People
Experienced and Dedicated Bunker Team
Our Team and Equipment comply with all Environmental and Safety Regulations
Customer Relationship Oriented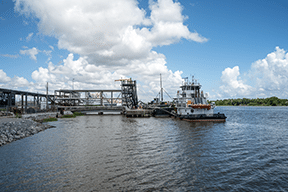 Our Service
24/7 Operation
Inland Marine Bunkering Service
Savannah, GA and Charleston, SC
Contact Our Marine Fuel Team!